Financing Options at Bolling Plastic Surgery
For your convenience we accept a variety of payment methods for your procedure. We accept cash, personal checks, and the 4 major credit cards which include VISA, Mastercard, Discover and American Express. Online payments can be made through a secure portal as well. We have also partnered with Alphaeon Credit, United Medical Credit, Prosper Healthcare Lending and Care Credit to provide you with affordable financing options; you can read more about these plans below.
We Accept Payments Online:
For your convenience, payments can be made online through this secure portal. Just click and follow the easy instructions to set up first time payments or login for existing accounts.
Other Financing Option Plans
With the ALPHAEON CREDIT CARD, you receive:
• Widest array of monthly payment options to help you reach your wellness, beauty, and performance goals
• Special financing plans that are not always readily available with traditional credit cards
• Ability to use your card again for yourself or family members with no need to reapply and no annual fee
Your Best You is Closer Than You Think!
You Can Finance Your Procedure Using Prosper Healthcare Lending
We are pleased to offer our patients financing through Prosper Healthcare Lending. Prosper Healthcare Lending is the premier financing company in the cosmetic surgery industry. With over $3 billion funded and over 250,000 loan inquiries serviced, this is a name and a program you can trust.
Click Prosper Heathcare Lending for the loan inquiry page. Use provider code 026990. It only takes a couple of minutes to apply and you can receive a quick decision!
Benefits with Prosper Healthcare Lending:
Immediate decisions for loans under $35,000
Term options out to 60 months (affordable monthly payments)
No collateral required

No prepayment penalties
Fast & easy loan inquiry process
100% Confidential
You Can Finance Your Procedure Using Care Credit
We are pleased to offer our patients financing through Care Credit. Care Credit is North America's leading patient payment plan provider. Care Credit lets you begin your treatment immediately and then pay for it over time with low monthly payments that fit easily into your budget.
Care Credit works like a credit card but is exclusive for healthcare services. With no up-front costs, no pre-payment penalties, and no annual fees, Care Credit allows you to pay over time and frees up money for the things you want and need. Care Credit offers low monthly payment plans for healthcare procedures not commonly covered by insurance including plastic surgery services. In addition, you can use your card again and again to pay for additional treatments for yourself or family members in any Care Credit practice.
With Care Credit You Can Enjoy:
Low Minimum Monthly Payments
No-Interest Financing for 6 Month Plans (Additional Plans Available)
No Up-Front Costs, Pre-Payment Penalties or Annual Fees
You can learn more by visiting CareCredit.com or by contacting our office. It only takes a couple of minutes to apply for Care Credit and you can receive a decision right online in a matter of seconds! For more information to apply, you may click on the logo below to visit Care Credit (per-transaction limit of $7500.00 as per Care Credit guidelines).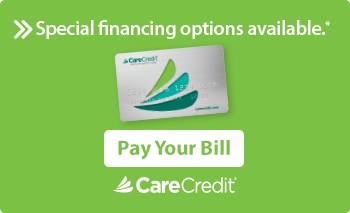 *per-transaction limit of $7500.00 as per Care Credit guidelines
You Can Finance Your Procedure Using United Medical Credit
Thousands of patients have trusted United Medical Credit to secure affordable payment plans for their procedures. United Medical Credit can do the same for you.
Benefits of choosing United Medical Credit to finance your care:
• Extensive Network of Prime and Subprime Lenders
• Multiple Plans to Choose From
• Decisions Within Seconds
• No Prepayment Penalties with Flexible Terms
• Fast and Easy Application Process with No Commitment
• 100% Confidential
• Plans available for Credit Challenged Applicants
Schedule Your Consultation At Bolling Plastic Surgery Today!
Call (205) 748-0158 or Complete the Form Below and We Will Contact You Shortly.
Schedule a Consultation
Call us (205) 748-0158 or click the button to schedule your consultation to learn how we can help you.
Schedule Consultation
Recent Posts